A box of 10 single doses of A-Cerumen provides five days of intensive treatment. A tried and tested way of eliminating earwax plugs without waste.
ONE TREATMENT = ONE DOSE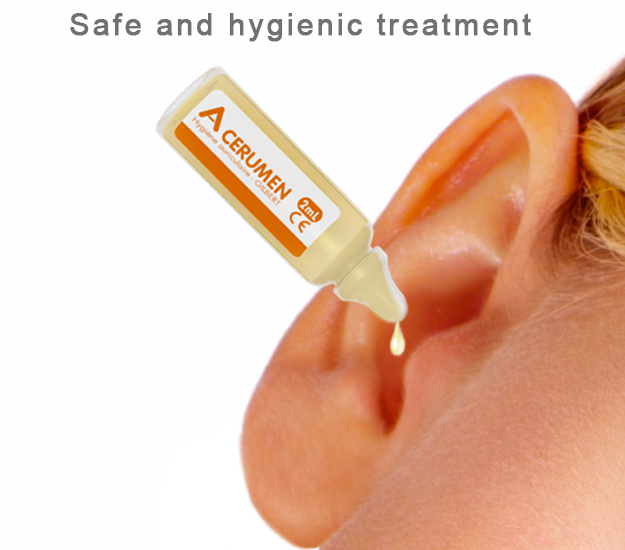 DOSAGE:
On existing earwax plugs: for three to four days, morning and night.
HOW TO USE THE SINGLE DOSE:
1 - Tilt the head to the side which is not being treated.
2 - Squeeze half the contents of a single use dose into the ear.
3 - Massage the base of the ear.
4 - Return to upright position and wipe any excess product which might drip from the ear after use.
Warning: once opened, single doses must be used within 24 hours.
Other formats offered: the A-CERUMEN spray